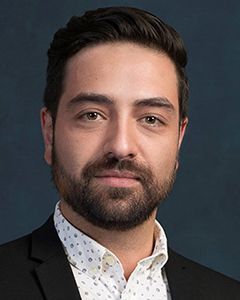 Dr. Juan Hernández
Chamber Chorale Director
Dr. Juan Hernández currently serves as the Chamber Chorale Director for the West Texas Symphony. Hernández is an accomplished and dynamic conductor with over 20 years of experience. Currently serving as Director of Choral Activities and Director of Vocal Studies at Odessa College, he conducts the A Cappella Choir and Vocal Ensemble, while also teaching courses in Music Appreciation, Voice, and Diction. Additionally, he is the Music Director at Westminster Presbyterian Church of Odessa and more recently.
Prior to his current role, Dr. Hernández served as Director of Choral Activities at the University of New Mexico, where he taught graduate and undergraduate courses related to choral music. He was also the Music Director at St. Paul's United Methodist Church of Albuquerque, and director of the Madrigal Singers of Albuquerque. 
Dr. Hernández's passion for Latin American music has motivated him to arrange and self-publish a broad range of popular and folk pieces for choral ensembles, expanding the exposure of distinct styles of repertoire to diverse audiences, and contributing to the cultural enrichment of those who have yet to encounter this genre in the choral setting. 
Dr. Hernández holds a Doctor of Music and a Master of Music degree in Choral Conducting from Indiana University Jacobs School of Music, as well as a Bachelor of Music in Choral Conducting from Los Andes University (Colombia.) He has studied under esteemed conductors such as Robert Porco, William Jon Gray, Dominick DiOrio, Walter Huff, Richard Tang Yuk, Betsy Burleigh, Carmen-Helena Téllez, Manuel Cubides Greiffeinstein, and Werner Pfaff.