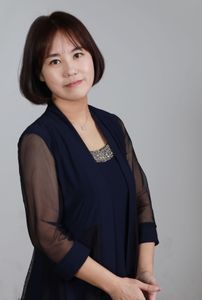 HYUN KYUNG LEE - PIANO
Hyun Kyung Lee serves as Principal Accompanist in the Midland-Odessa Symphony Chorale since 2018 and also serves as Music Associate at First Presbyterian Church of Midland, Texas since 2015. She has joined the department of Music at Midland College as a faculty member, where she offers piano classes, keyboard instruction classes, and accompanies choir and recitals. She has accompanied numerous choirs in Texas since 2009 and she was a pianist for the Lee Choir at the Texas Music Educators Association convention in 2019.
Dr. Lee earned the Doctor of Musical Arts degree from the University of North Texas, with a major in organ performance under Dr. Jesse Eschbach, and in sacred music under the late Mark Scott. Dr. Lee marked the ending of her studies at the 51st American Liszt Society Festival hosted by UNT in September 2015. She holds the Bachelor of Music degree from Yonsei University in Seoul, South Korea and the Master of Music degree, studying organ with Hirosawa Tzukuto and harpsichord with Mitzui Yasuko, at Elisabeth University of Music in Japan (with full scholarship as the result of receiving the university's premier award). She also won a scholarship from Otagawa Lion's Club as a superior student in 2003-2005. She performed organ concertos at the 54th and the 55th annual concerts with the Elisabeth University of Music Symphony. She was invited to perform at the Hiroshima Concert and Nagisa Organ Festival, and has also performed at Cecilia Hall as a premier graduate student and at the Catholic Association for International Peace as a rising organist. She received honorable mentions for her performances by the Organ Journal and the Korea newspaper Kukmin Ilbo in 2008.
As an active solo and collaborative organ and piano performer, Dr. Lee embraces a wide repertoire of styles in church music, choral work, and solo performances while receiving numerous awards and honors. She had multiple opportunities to perform throughout many areas in the United States, France, Germany, Italy, Japan, and South Korea.
Dr. Lee loves to teach and maintains a large studio in Midland. Her piano students have won prizes in various festivals and competitions, including local, regional, and international piano competitions. She is blessed to be married to her wonderful husband, Hyung Wook. They have one sweet boy, Eugene.