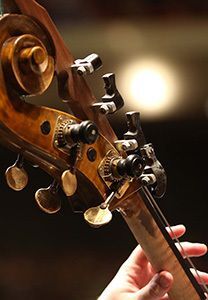 YOUR WEST TEXAS SYMPHONY
Saturday, September 10, 2022
7:30 PM | Wagner Noël Performing Arts Center
Gary Lewis, Conductor
Blue Hour Skyline - Kevin Day
Symphony No. 1 - Mahler
Tickets start at $11, Students $8
CLICK TO PURCHASE TICKETS
800-514-3849
Wagner Noël Box Office W-F, 1-5PM
Scheduled programs and individuals are subject to change. Ticketing is handled by the Wagner Noël Performing Arts Center - all ticketing, security, and venue policies apply.
---
PROUDLY SPONSORED BY:
Ann & Ken Hankins, Jr.