POPS & FAMILY SERIES PROUDLY SPONSORED BY LISSA NOEL WAGNER & WOOD FAMILY FOUNDATION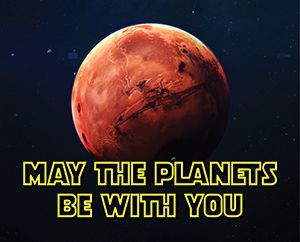 MAY THE PLANETS BE WITH YOU
Saturday, May 14, 2022
7:30 PM | Wagner Noël Performing Arts Center
Gary Lewis, conductor
JOHN WILLIAMS - "Star Wars Suite"
HOLST - The Planets
Visuals by Adrian Wyard
MOSC Women's Chorus
Tickets $32 - $52 | Students $8
CLICK TO PURCHASE ONLINE
800-514-3849
Wagner Noël Box Office W-F, 1-5PM
Scheduled programs and individuals are subject to change. Ticketing is handled through the Wagner Noël Performing Arts Center - all ticketing, security, and venue policies apply.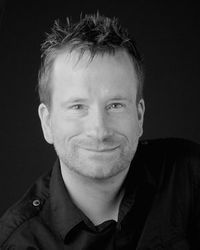 ABOUT THE VISUAL ARTIST....
Adrian M. Wyard is a Seattle-based visual artist, and former designer & program manager at Microsoft. He has over 20 years experience working in digital media, including computer graphics, photography & videography, as well as software design. Adrian also has a Masters degree in the history of science from Oxford University, and has been a longtime appreciator of classical music.
For larger projects numerous world-class collaborators play key roles, including animators, illustrators, photographers, programmers, and 3D artists.
Learn more at www.visuals-live.com
---
PROUDLY SPONSORED BY:
Diann & John McKee
---
WOMEN'S CHORUS
"The Planets"
Gershom Garcia, Interim Chorale Director
Alice Beckstrom
Cindy Benbow
Janet Bender
Jessica Bexley
Cathy Bonify
Krista Coffman
Mary Dawson
Victoria Dominguez
Melody Drinkard
Alexa Duron
Clarissa Funk
Kirstyn Gusman
Tammy Henken
Rachel Holder
Kati Lewis
Christine Lopez
Frances Martinez
Connie May
Mary Neff
Naomi Reyes
Ariana Rodriguez
Kristen Seams
Suzonne Shipley
Ashley Skinner
Addison Smith
Audrey Steakley
Natalie Stephens
Brittney Wojtek 
Rachelle Woolston