POPS & FAMILY SERIES PROUDLY SPONSORED BY LISSA NOEL WAGNER & WOOD FAMILY FOUNDATION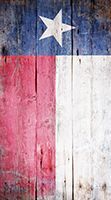 A TEXAS TRIBUTE
Presented by Capital Farm Credit
Saturday, March 19, 2022
7:30 PM | Wagner Noël Performing Arts Center
Gary Lewis, Conductor 
We welcome Bob & Kelli Phillips of the Texas Country Reporter to celebrate the Lone Star State with our symphony. Enjoy an evening of Texas tunes, history, humor, and more!
Tickets $32 - $52 | Students $8
CLICK TO PURCHASE ONLINE
800-514-3849
Wagner Noël Box Office W-F, 1-5PM
Scheduled programs and individuals are subject to change. Ticketing is handled through the Wagner Noël Performing Arts Center - all ticketing, security, and venue policies apply.
---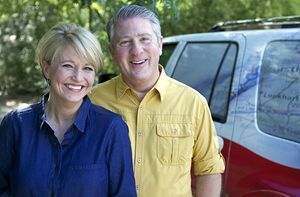 BOB & KELLI PHILLIPS
Kelli and Bob Phillips share more than their love for each other…they share a love for people. Each has made a career of staying in constant contact with the audiences they have built in their almost life-long careers in communications. Now they are traveling the Texas backroads together as co-hosts of "Texas Country Reporter."
Kelli Lee first appeared on television and in print at the age of 14 in commercials and ads for various businesses. At 18, Kelli became the youngest local host of Evening Magazine in the country when she was hired by KENS-TV in San Antonio while still a student at the University of Texas in Austin. She quickly expanded into working in radio on KTFM and KTSA in San Antonio and fell in love with the instant contact aspect offered by live radio  In 2003, Kelli became the morning news person as a member of the KFDM Morning Show. She soon added the noon news program to her duties and, in 2007, became the anchor of the Live at Five program and co-anchor of 6 News at Ten. When longtime 6PM news anchor Larry Beaulieu retired in 2011, Kelli was chosen to replace him on the program.
Bob Phillips started his professional career while still a college student when he was hired by KDFW-TV in Dallas at the age of 18 and a first semester freshman at SMU where he later received both his BFA and MLA degrees.  He was a TV news cameraman, film editor, assignments editor, reporter, producer and anchor during his 16 years at KDFW. During that time he did general assignments reporting and also covered the political beat where he followed stories from city council meetings to the state legislature to national political conventions. He covered The Dallas Cowboys as a photographer and was on the sidelines of every game they played, during the 1970s and early 80s.  He also shot game footage for NFL Films and later worked at WFAA-TV in Dallas.
In the early 70s, Bob and a group of journalists at KDFW started the program "4 Country Reporter," as a way to cover news in small towns and out of the way places. The program quickly became a feature show about the lives of everyday Texans. It was an instant success with Bob as its producer and host. In 2021, the show that is now called "Texas Country Reporter" and is seen by more than a million people each week on 26 different television stations in 19 Texas markets (and nationally on RFD-TV) will begin a year long celebration of its 50th anniversary. The program is produced by the Phillips' production company that is based in Dallas.
During the celebration of 50 years of TCR, there will be events and activities all over Texas including a statewide symphony tour title "Texas Tribute" that will feature Bob and Kelli onstage with local orchestras as they play Texas themed music, interspersed with narrative passages read by Bob and Kelli. Bob's new book about 50 years of TCR, A Good Long Drive, is being published by U.T. Press and will be available everywhere starting September 1, 2021. And the 25th Annual TCR Festival will take place in Waxahachie on October 23, 2021, with an emphasis on celebrating 50 years of "Texas Country Reporter."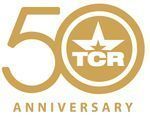 Texas Country Reporter has been on the air longer than any other independently produced TV show in American history!     www.TexasCountryReporter.com
---
PROUDLY SPONSORED BY:
Carolina & Ronny Keith