POPS & FAMILY SERIES PROUDLY UNDERWRITTEN BY WOOD FAMILY FOUNDATION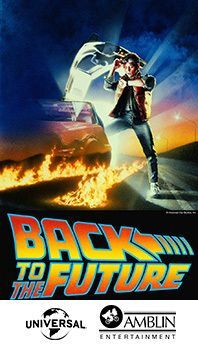 BACK TO THE FUTURE IN CONCERT
Saturday, May 20, 2023
7:30 PM | Wagner Noël Performing Arts Center
Gary Lewis, Conductor 
Power up your DeLorean Time Machine… recharge your flux capacitor… and get ready to celebrate this unforgettable movie classic as you've never seen and heard it before! Back to the Future is the 1.21-gigawatt blockbuster that topped the 1985 box office chart, spawned two wildly successful sequels and stamped an enduring imprint on pop culture. Join Marty McFly (Michael J. Fox), Doc Brown (Christopher Lloyd) and a time traveling DeLorean for the adventure of a lifetime as they travel to the past, present and future, setting off a time-shattering chain reaction that disrupts the space-time continuum! Now, fans old and new will experience the thrill of Back to the Future like never before – on a big hi-def screen with a full symphony orchestra performing Alan Silverstri's dazzling musical score live in synch with the movie. Audiences will also be in for an exclusive treat: approximately twenty minutes of brand new music added by award-winning composer Silvestri to the film's score especially for these unique live orchestra presentations.
© Universal City Studios LLC and Amblin Entertainment, Inc. All Rights Reserved.
Tickets $32 - $52 | All Students $8
CLICK TO PURCHASE TICKETS
800-514-3849
Wagner Noël Box Office W-F, 1-5PM
Scheduled programs and individuals are subject to change. Ticketing is handled by the Wagner Noël Performing Arts Center - all ticketing, security, and venue policies apply.
---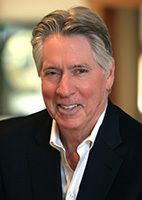 ABOUT COMPOSER ALAN SILVESTRI...
Composer Alan Silvestri has scored some of the most beloved and profitable films in Hollywood history, with over a hundred credits to date, earning him two Oscar and Golden Globe nominations, two Emmy awards and three Grammy awards. While stylistically diverse, his scores feature unmistakable rhythmic melodies that continue to embody cinematic excitement and drama for generations of moviegoers.
Born in New York City and raised in Teaneck, New Jersey, Silvestri's first ambition was to become a bebop jazz guitarist. He studied at the Berklee College of Music in Boston, eventually finding his way to Hollywood at the age of 22, where he composed the scores for several successful low-budget films including The Doberman Gang and its sequel The Amazing Dobermans. This led to his composing the energetic, action-driven music for the hit TV series CHiPs, which caught the ear of budding filmmaker Robert Zemeckis. Their first collaboration, the 1984 film Romancing the Stone, was a runaway hit, and its success formed the basis of a decades-long composer-director relationship that continues to this day. Their numerous collaborations include the jazzy world of Who Framed Roger Rabbit?, the time-travel adventure of Back to the Future 1, 2 and 3, the dramatic tension of What Lies Beneath, the dark comedy of Death Becomes Her, the cosmic wonder of Contact, the emotional isolation of Cast Away, the Wagnerian brawl of Beowulf, and the holiday magic of  A Christmas Carol and The Polar Express, from which Silvestri's original song "Believe" garnered an Oscar nomination. But perhaps no film defines their creative partnership better than Zemeckis' 1994 Best Picture winner Forrest Gump, for which Silvestri's gift for beautifully melodic themes earned him an Oscar nomination for Best Original Score.
Silvestri's other films feature original scores in a wide range of styles and genres, including the hard-hitting percussive scores of Predator, Judge Dredd and James Cameron's The Abyss, the thrilling effects-driven scores for The Mummy Returns and G.I. Joe: Rise of Cobra, the ethnic rhythms of Soapdish and The Mexican, and the raucous fun of family films like Stuart Little 1 and 2, Disney's Lilo and Stitch, and the Night at the Museum trilogy. Other credits include the romantic film noir The Bodyguard, edgy comedies like Mouse Hunt and heartfelt romantic comedies like The Father of the Bride 1 and 2, The Parent Trap and What Women Want. Silvestri has also proven adept at evoking the Wild West in Young Guns 2 and The Quick and the Dead, providing thrilling macho muscle for Van Helsing and The A-Team, and creating a dynamic musical soundscape for Steven Spielberg's Ready Player One. Silvestri's long-standing collaboration with Marvel Studios has helped to propel a number of their films to spectacular world-wide success, including Captain America: The First Avenger, The Avengers, The Avengers: Infinity War and most recently The Avengers: Endgame, which broke all previous worldwide box office records to become the number one grossing film of all time. 

In 2014 Silvestri won two Emmy awards for his music for Cosmos: A Spacetime Odyssey, based on Carl Sagan's original 1980 series and updated with the latest scientific discoveries as well as spectacular visual effects and animation. Sagan's widow Ann Druyan, who co-wrote the original Cosmos series, served as an executive producer, writer and director, alongside executive producer Seth MacFarlane.
Silvestri and his wife Sandra are long-time residents of California's central coast. The Silvestri family embarked on a new venture as the founders of Silvestri Vineyards, creating wines that show lovingly cultivated fruit has a music all its own. "There's something about the elemental side of winemaking that appeals to me," said the composer. "Both music making and wine making involve the blending of art and science. Just as each note brings its own voice to the melody, each vine brings its own unique personality to the wine."
Whether in his studio or vineyard, Silvestri continues to find inspiration and passion for music, film, family and wine.
---
PROUDLY SPONSORED BY:
Carol & Tom Chandler
Dee Anna & Johnny Arellano and Lisset & Benjamin Velasquez
Dr. Charles Lively and Lively Wellness & Aesthetics